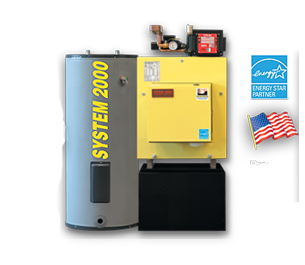 Tired of spending thousands of your hard-earned dollars on heating your home? If so, the System 2000 by Energy Kinetics is right for you! Start saving up to 40% on your heating bills with this one-of-a-kind, high efficiency heating system. Aside from substantial savings, benefit from endless hot water, near-silent operation, and many other industry-leading features the System 2000 has to offer!
Welcome
Located in Northern New Jersey, Colonial Heating & Air Conditioning has been providing cost effective heating and air conditioning solutions to North Jersey and the surrounding areas for over 20 years. Our employees are trained and certified professionals, so you can expect nothing but the absolute best experience. We are proud to be an Energy Kinetics System 2000 Premier Dealer. It's an honor as a company, and as a customer you can be sure that you will receive the absolute best support. Look no further, you have found your high efficiency Heating & Air Conditioning solution!

CLIENTS THAT LOVE US
~ Ernie from Hewitt, NJ

"I just wanted to send you and Debbie a thank-you for the great job you did on replacing my furnace. you guys really work well together and are a credit to your profession."

~ Joe from Oak Ridge, NJ

"Colonial Heating Service replaced my old rundown heating system with a new Utica boiler. They arrived promptly and left me with a very professional and clean looking install!"